Our Products
Back
MASTERBATCHES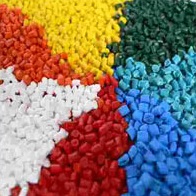 Masterbatch is a concentrate of colorants or additives properly dispersed into a carrier polymer, which is then blended into the natural polymer to be coloured or modified. In simple words, masterbatch is a concentrated blend of pigment, additives, filler, etc. in a base polymer.
K colours masterbatches are produced and tested on state of the art machinery's, giving unmatched consistency, accuracy and reliability to the masterbatches. K colours are the result of true colour technology. We have the capability of matching everything required by the client, making us the first choice of our customers across the country. Also, our entire range of masterbatches can be customized to suit the specific requirements of our individual customers.
K colours can match everything for you, so we ourselves are unmatched in India today.
K colours Masterbatches can be categorized as:
Black Masterbatches
White Masterbatches
ColourMasterbatches
Special Effect Masterbatches
Additive Masterbatches
Filler Masterbatches
K colours Masterbatches provide
Excellent Dispersion
Outstanding Processibility
Cost savings due to low addition levels
K colours are ideally suited for the following processes:
Injection Moulding
Blow Moulding
Film extrusion
Profile and Sheet extrusion
Rotomoulding
Fibres
Spin dyeing
K colours are supplied to customers who manufacture products as diverse as:
Appliance components
Automotive components
Caps and closures
Cosmetic packaging
Crates
Electrical plugs and attachments
Electrical wires and cable
Flexible sheeting and film
Food packaging
Furniture
Gardening tools
Household products
Industrial containers
Irrigation pipes
Medical packaging and equipment
Plastic drums and buckets
Plastic bottles
Plumbing and drainage pipes
Retail packaging
Refuse bags and bins
Shade net
Swimming pool parts
Toys